Technology
Our team of dedicated specialists utilize the latest advancements in digital technology and techniques, allowing for early detection, diagnosis and treatment without radiation, chemicals and/or invasive procedures. Contact our office to find out more about these exciting solutions.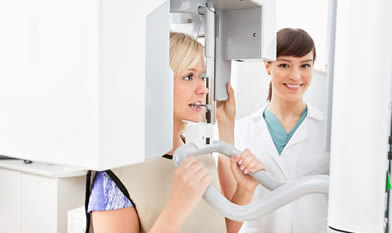 Digital Xray
A digital dental x-ray allows real-time imaging with far less radiation and chemical exposure to patients in La Mirada.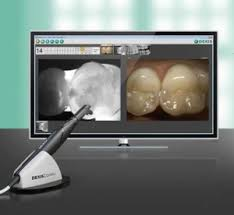 CariVu
We strive to provide our patients with the best dental care while using the most advanced dental equipment possible. The new Dexis CariVu™ is a compact and portable device that helps detect cavities of the teeth and other issues like carious lesions and cracks. The CariVu™ device is also used to detect and aid in identifying any existing tooth decay in La Mirada patients.
The CariVu™ device uses transillumination technology in order to make tooth enamel transparent and help identify problem areas, as they will trap and absorb light which allows them to be easily identified. Our dentists are able to then treat the area accurately and accordingly.
Advantages of using the CariVu™ technology include:
Procedure is non-invasive
Quick & easy
Effective
Pain free
Radiation free
This new system allows for our dentists to treat patients effectively. We're now able to identify problem areas more accurately and provide more efficient dental service to all of our patients due to the CariVu™ technology. We encourage you to contact us today for more information or to schedule an appointment. We look forward to hearing from you!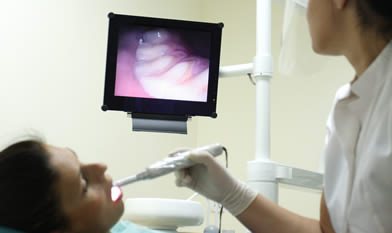 Intraloral cameras
The intra-oral camera provides our dentists with high quality, real-time imaging to more accurately identify dental problems and offers patient no exposure to radiation or chemicals.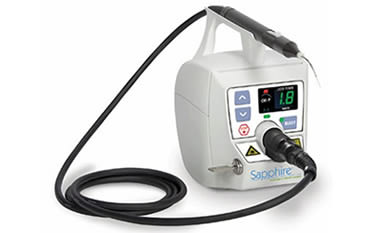 Laser Dentistry
Dental lasers promote healing by stimulating cell growth and regeneration and offer the benefit of reduced bleeding as well as provide anti-inflammatory and biostimulatory effects.
Air Abrasion
Air abrasion is a drill-less technique used to remove tooth decay while preserving tooth structure preservation. Advantages of air abrasion offer the following advantages over conventional drilling: Air abrasion generates no heat, sound, pressure, or vibration. It reduces the need for anesthesia, particularly if the cavity is shallow and leaves much more of the healthy tooth tissue behind.