Multi Specialty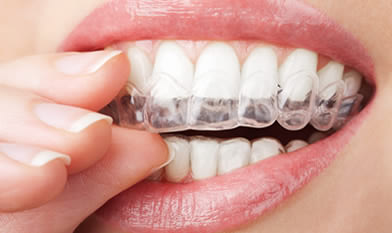 Orthodontics
The American Association of Orthodontists says that your child's first orthodontic screening should occur when you first see orthodontic problems emerging (or by age seven at the latest). The advantage of an early first evaluation is threefold:
It can help you and your doctor plan the best time to begin treatment
It enhances your child's chances of receiving a good treatment outcome
It may help you and your orthodontist determine that no treatment will be necessary at all
Why is age seven the "magic number?"
For most children, it's around age seven when their first adult molars will come in. These molars will help establish a child's adult bite. A thorough examination around age seven with an experienced La Mirada orthodontist can predict common problems like:
Overbites
Crowding
Open bites
Gummy smiles
Adult Orthodontics
With developments in orthodontics in recent years, more and more adults are seeking treatment for oral difficulties they've been experiencing since childhood. There are significant differences between adult orthodontics and that of children and teens, however, it's worth knowing what they are before making a decision to pursue treatment
Having a confident, beautiful smile can be a real professional asset. Orthodontics often leads to enhanced self esteem for adults and is an important part of overall oral health. Adult orthodontic treatment can help patients with crooked teeth avoid gum and bone loss, cavities and tooth loss, abnormal dental wear, and even help correct jaw pain (TMJ/TMD).
Clear Braces (Invisalign®)
Sure, there are other options out there for straightening your teeth, but none offers the level of comfort, convenience and confidence that you'll find with Invisalign®. And no matter what stage you're at in life, you'll appreciate how our cutting-edge approach to treatment has minimal interference in how you live, but has a significant positive impact on how you look and feel about yourself. Bright Dental is proud to offer Invisalign® and clear braces to patients throughout La Mirada.
Benefits of Invisalign
Clear aligners are virtually invisible
Smooth comfortable plastic aligners
Aligners are removable for
easy cleaning
Eat whatever you want
Root Canal Treaments and Endodontic Therapy
Our specialist provides root canal treatments and endodontic therapy. Endontic therapy is done to the inside of the tooth—is necessary when the pulp becomes inflamed or infected. The inflammation or infection can have a variety of causes: deep decay, repeated dental procedures on the tooth, faulty crowns, or a crack or chip in the tooth. In addition, trauma to a tooth may cause pulp damage even if the tooth has no visible chips or cracks. If pulp inflammation or infection is left untreated, it can cause pain or lead to an abscess.
During root canal or endodontic treatment, the inflamed or infected pulp is removed and the inside of the tooth is carefully cleaned and disinfected, then filled and sealed with a rubber-like material called gutta-percha. Afterwards, the tooth is restored with a crown or filling for protection. After restoration, the tooth continues to function like any other tooth.